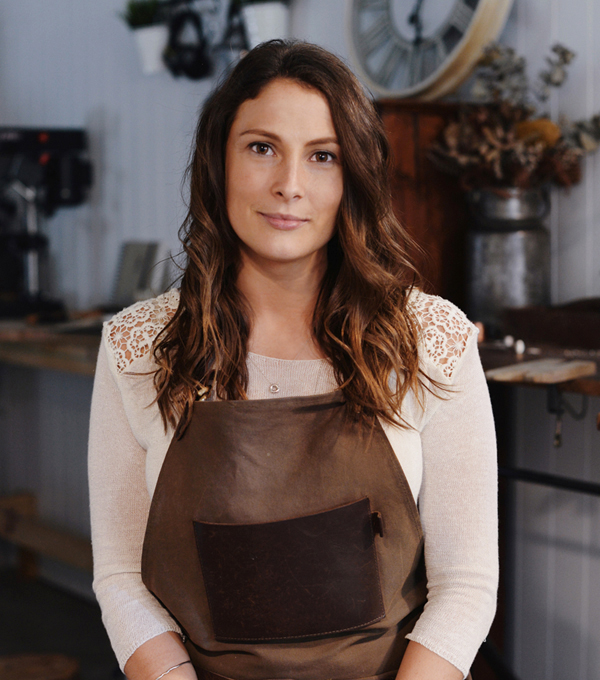 Hand crafted and custom designed; each piece of TobyE jewellery is made in Sydney, Australia from reclaimed sterling silver and gold and other high quality materials.
Australian metal smith Toby Eagle graduated with a BA in Gold and silversmithing at the Australian National University. She uses traditional smithing techniques to create one-of-a-kind jewellery with an Eco-conscious twist. All TobyE Jewellery is created with a focus on re-use and responsible production as well as made for sensitive skin types. Each piece is designed, crafted and finished in her studio on the Northern Beaches in Sydney, because of the hands on nature and traditional processes used this means that each piece is uniquely different.
Toby has always had a love for supporting the local art scene and in 2015 she built an artists hub on the northern beaches called 'The Vale Studios' where she has her own workshop and rents out three other studios to various artists. She also co-owned a gallery/shop in Freshwater, NSW, called 'Lawrence St Makers' which also supported local emerging artists.
When Toby is not in the workshop she is out surfing, paddle boarding, rock climbing and enjoying her natural surroundings. She also loves to travel and her main collections reflect her fascination with various cultural and historic movements as well as draw on the organic shapes and natural environment of her coastal home.

TobyE jewellery has been worn by celebrities such as international popstar Ke$ha and tv host Amanda Keller.
Sterling silver and gold pieces are created from 100% reclaimed and recycled sources and all materials are selected with environmental impacts in mind. Toby also frequently creates custom pieces for weddings and special events, using her extensive design experience to work with her customers to create a beautiful and personal piece of wearable art.